July has been an extremely busy month for us at Workzone. We've moved to new premises at 12 Circuit Drive Hendon, just up the road from our old depot.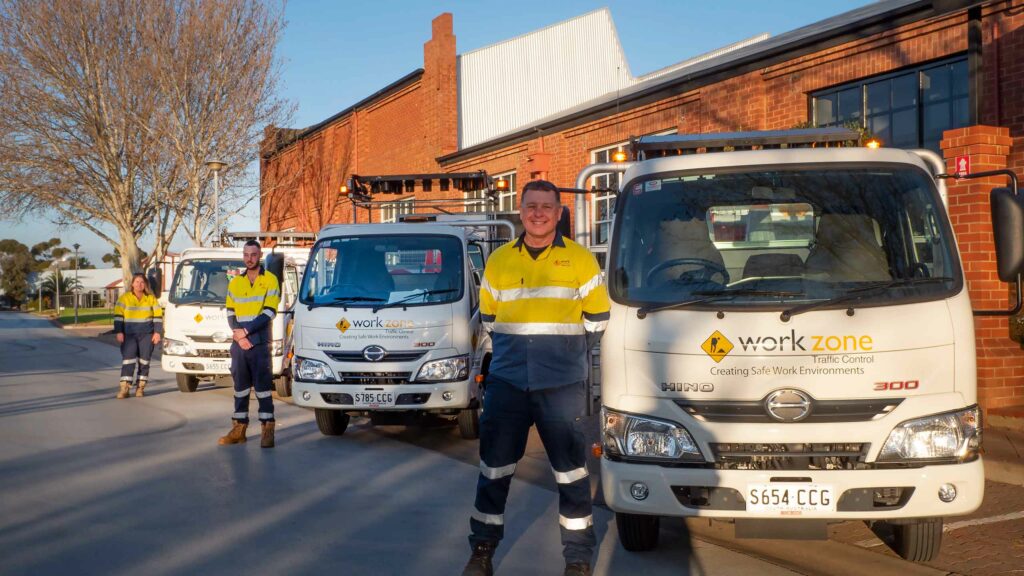 New bigger offices
We had been at our old Workzone offices since 2012 and although they'd served us well in the earlier stages of our business, we'd well and truly outgrown them. Moving isn't much fun, but we're now settled in and every single member of our team is rapt with our bigger, better offices.
The open plan design of the office means communication between all of our teams is much easier so we can ensure the best possible outcomes for our clients, even faster and more smoothly.
Bigger depot for more trucks
As well as bigger offices, we also have a bigger depot for more trucks. Which of course meant that we could go out and buy some new ones, which we'd wanted to do for a while now.
We've added 5 new trucks to our fleet — Four our standard Hino 300 616 short IFS and the fifth one is a larger 617 Medium with a custom tray to fit a tailgate lifter to the side of the chassis for our Port A Booms, Dave from CMI Hino does an awesome job sorting out the trucks, our racks from Willunga South Engineering, Signage Craig and his team at Roadside, arrow boards, beacons and tracking by Steve and the team at Koan Solutions — to make sure we can manage the increasing volume of projects coming our way.
New fitouts and new signage on each new truck means that we have the latest innovations in traffic management onboard, so we can keep your site safe, and your productivity at a maximum.